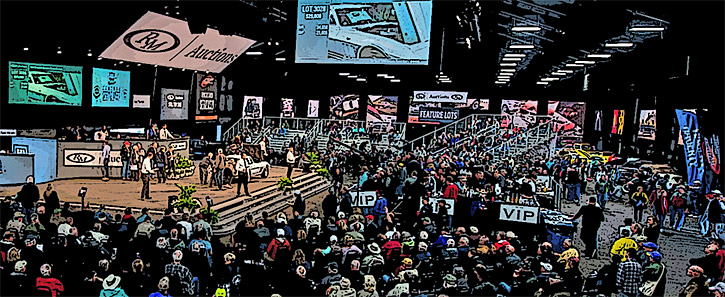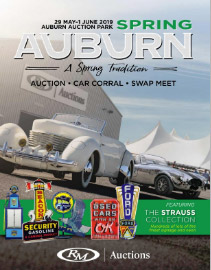 Beginning on Wednesday, May 29th and running through until Sunday June 1st is RM Sotheby's Auburn Spring sale at Auburn Auction Park in Indiana. The show will be packed with plenty of accompanying events for car enthusiasts of all kinds. Be sure to be on-hand for the extensive memorabilia auctions as well as the fabulous car auctions that will be held over the weekend.
This will mark the 18th year for Auburn Spring and will feature around 400 collector cars for your viewing and bidding pleasure. The automobiles on offer span the full gamut of tastes, from muscle cars and American classics, to European sports cars and modern collector cars.
Below you will find links to the full list of auction lots as well as some of our favorite Mercedes-Benz selections. There is truly something for everyone here!
---
Auction Preview
---
---
---
---
---
---
---
---
Scott Grundfor Company has a wealth of experience and expertise in all facets of the classic car market, specializing in high-end collectibles and vintage Mercedes-Benz 300SL Gullwings and Roadsters.
Read about our Classic Car Collection Consultation Services or Contact Us for personalized expert advice.