This matching numbers 190SL has been restored in its original colors by Gullwing Service Company co-founder and Mercedes expert restorer Alex Dearborn. A well maintained example that will serve as a very nice weekend or daily driver dressed in an undeniably elegant color combination
SOLD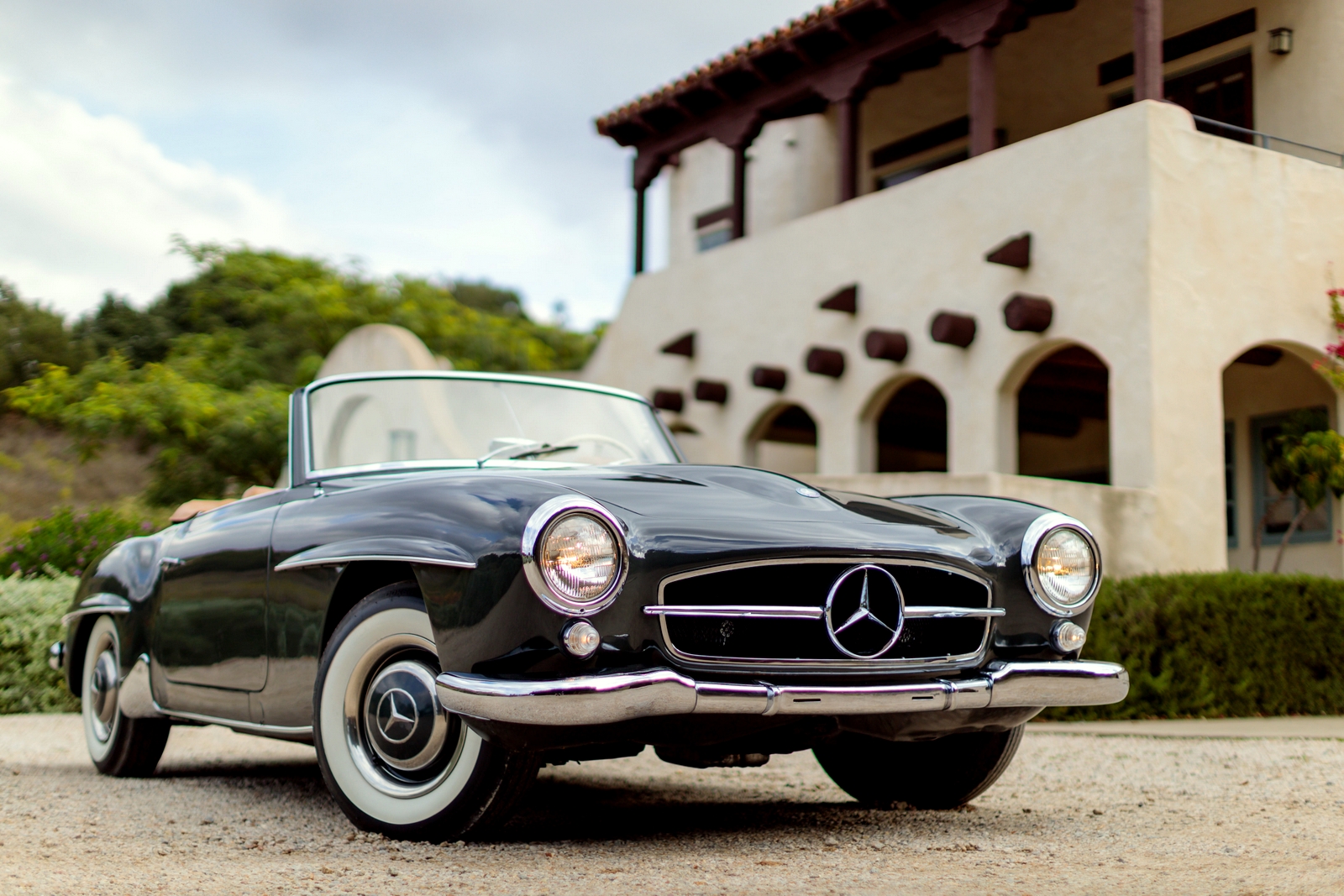 Matching Numbers. Chassis 12104010016540. Engine 1219210016661. DB 190 Graphite Grey with 1068 Natural Tan Leather. Hard Top (body color) and Soft Top (black). Restored in Original Colors by Alex Dearborn. Drivers side mirror. Becker Grand Prix Radio. White Wall Tires. Accompanied by copy of factory build sheet. 53,862 miles.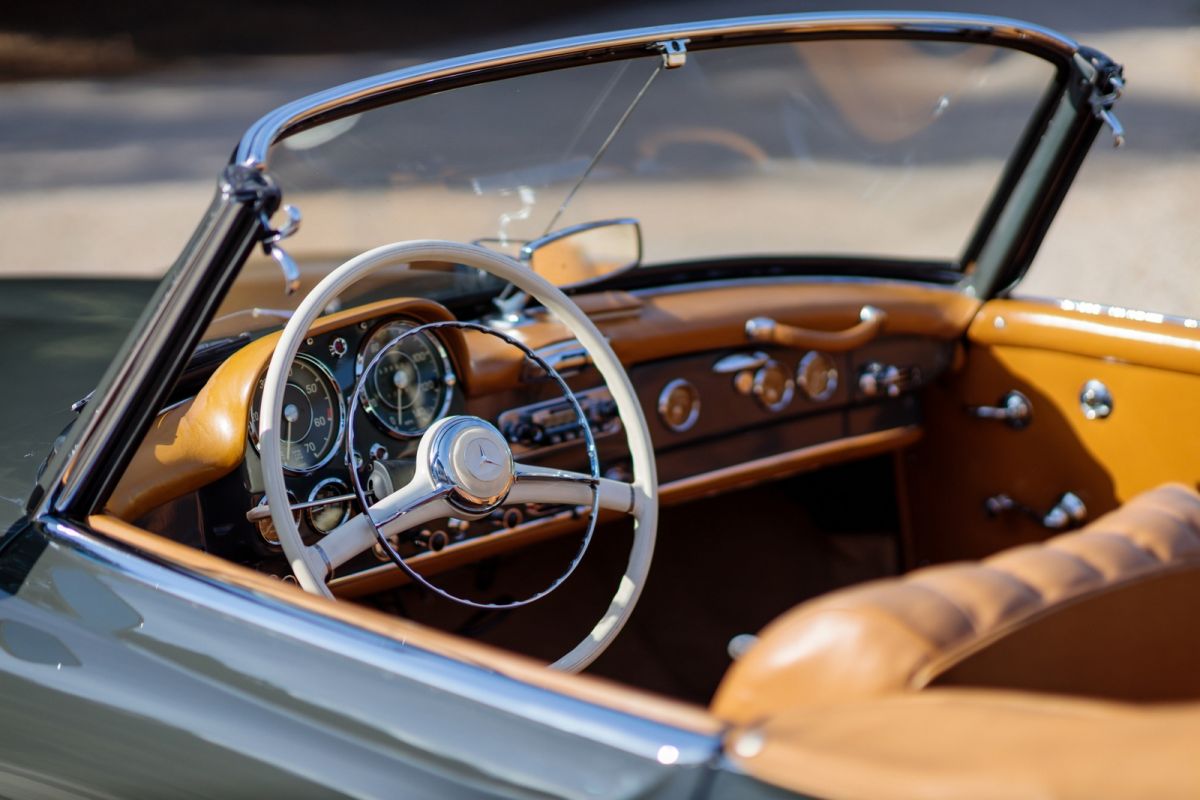 This lovely 190SL departed from the Mercedes-Benz factory in on March 31st, 1960 and was destined of the United States dressed in DB 190 graphite grey paint with 1068 natural leather and a hard top. While the early history of this 121 model Benz is not known, it was treated to a very nice restoration in the late 1980's by highly respected marque expert Alex Dearborn. Dearborn, who co-founded Gullwing Service Company (later becoming Paul Russell Company), is well known in car collecting circles as being one of the very first high level restorers of Mercedes Benz in the United States and has long been a respected authority of all things vintage with regards to the three pointed star. In 2017, Scott Grundfor Company facilitated the sale of this 190SL from noted collector Ronald Dickerman of Connecticut to the late William R. Halford of Los Angeles. Dickerman had owned the car for many years prior to 2017, and as with all of his cars it was properly serviced and kept in wonderful running and cosmetic condition throughout the tenure of his ownership.
Today, the car is striking in its color scheme with a nice and even patina throughout. The paint is excellent in terms of gloss and depth, having clearly been properly prepped and applied during the Alex Dearborn restoration. While there are a few nicks here and there as to be expected of a driven restored car of this ilk, the wear on the car is charming and does not detract from the overall quality the car has throughout. The chrome is in a good overall condition with no notable damage and presents very well in concert with the paint. The interior of the car has patina throughout with some leather repair work having been performed on the top of the dash, overall though, it is very presentable with matching carpeting. Of note, the dash is unusually furnished with functioning and well implemented gauges located on the glove box cover, a feature which makes this interior distinctly unique.
The soft top is black in color and only several years old, fitting with the car very well. The hard top is original to the car in a commensurate condition with the rest of the car cosmetically. The tires are wide white walls and period correct for the car.
The engine bay is very clean and has all correct and original stampings along with chassis and engine tags that are clearly original to the car. The mechanical condition of the car is in proper working order showing signs of significant care and regular maintenance over the years. The undercarriage is in a very clean and completely rust free condition, highlighting a lifetime of care. Recent servicing and attention has seen new bushing and rubber being installed. The underside shows no signs leakage after use.
This 190SL Mercedes, restored in its original colors, is in a great driver condition throughout and has led a charmed life. It is clearly the product of a well applied restoration done by Alex Dearborn and it is in remarkably nice condition for the age of the restoration. The car comes with both hard and soft tops and and is a ready daily driver for around town jaunts or a as a weekend country getaway ride on a nice day. Very few cars get from the original show room floor to today with as solid a soul and as robust a bone structure as is seen here today in this lovely old 190SL Mercedes.
SOLD