This 300SL disc brake roadster has covered less than 1200 miles since being comprehensively restored to show quality standards between 2006 and 2009 by Rudi & Company. Up until 2004 the car had only one owner from new and is in spectacular condition throughout. Dressed in a uniquely refined combination of light green metallic paint over light tan leather interior, this 1961 Mercedes is ready for show or driving events
SOLD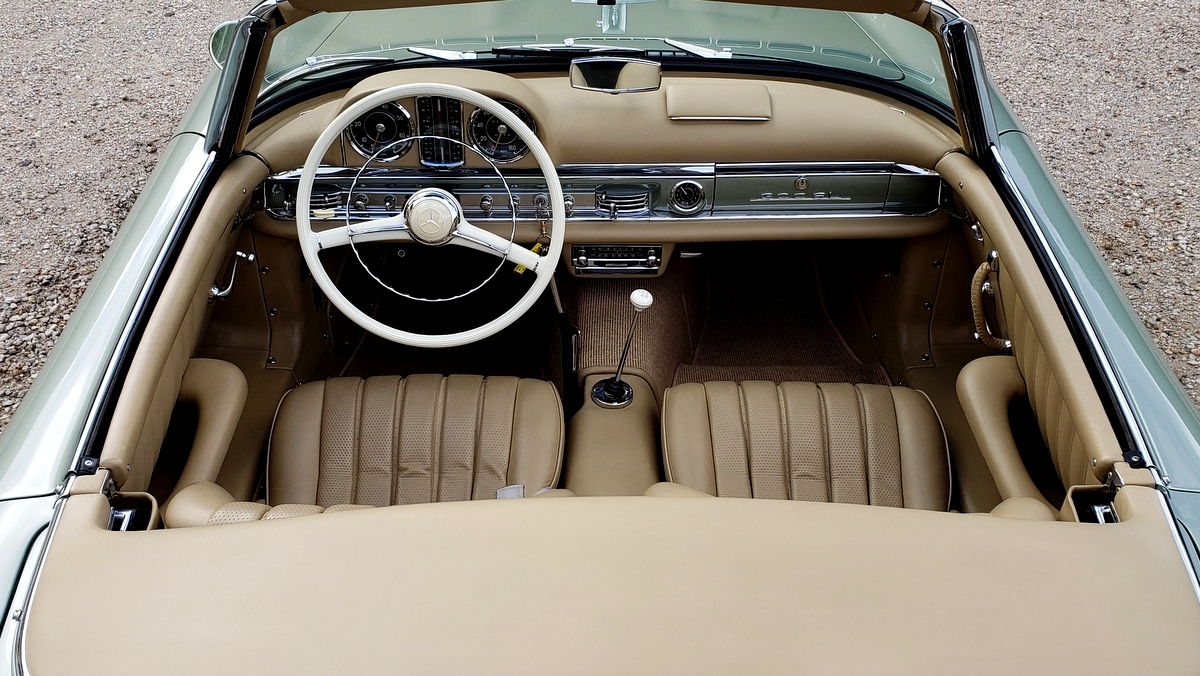 This 300SL has a known history from new and was a one owner example until 2004. It was purchased new in 1961 by Peter J. Matheu of San Jose, California. Matheu would go on to drive it regularly for the next 14 years, after which the car was parked and stored at his California residence where it remained from 1976 until 2005. On March 4th, 2005, Tomas Taffet of Chatsworth, California bought the 300SL Roadster from Matheu and subsequently sent it up to British Columbia to have well known 300SL expert restorer Rudi & Company perform a full ground up restoration to concours standards. In late 2009, Taffet sold the car to Stephen Lefkowitz of Englewood Cliffs, New Jersey, who commissioned the Mercedes-Benz Classic Center in Irvine, Ca to perform a full PPI on the vehicle which accompanies this 300SL's paperwork. In 2012, the car was purchased by William Witz of Hinsdale, Illinois.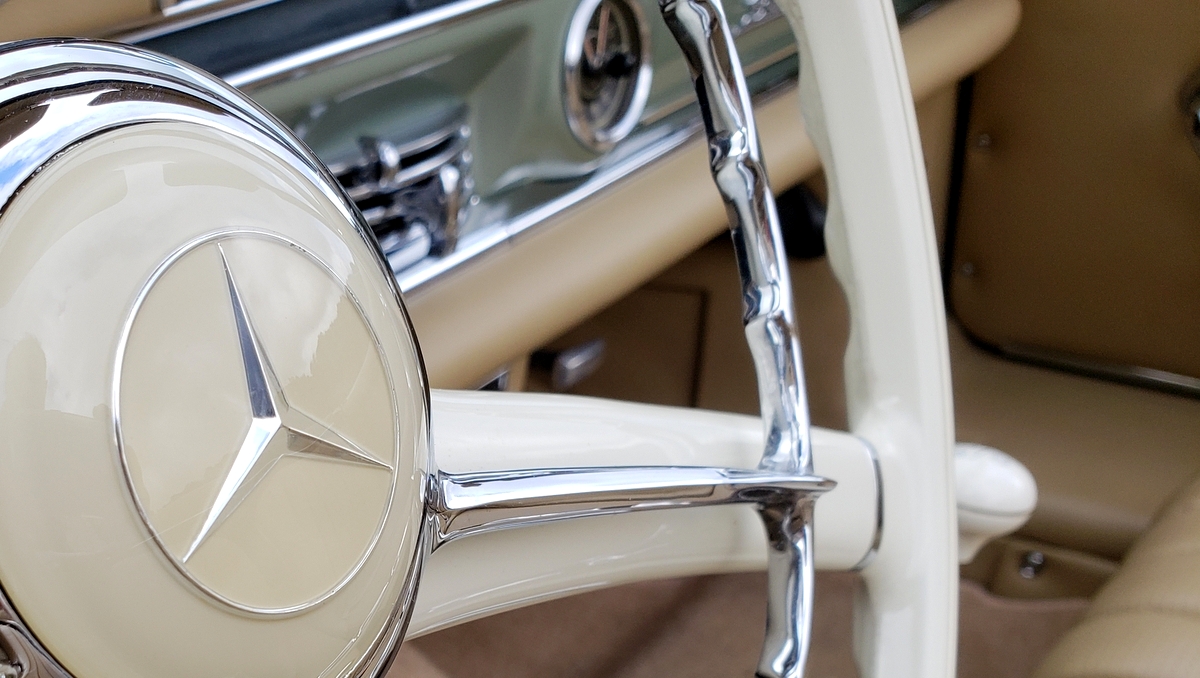 Today this 300SL presents in superb condition and is ready for show and touring events. Since completion of the comprehensive 3-year restoration, the Roadster has been driven about 1,200 miles in total. The restoration work, completed between 2006 and 2009 by Rudi & Company, addressed every facet of the car, and which prior to restorative work was in an exceptional original condition emphasized by the undercarriage of the car that today remains in pristine but mostly original condition. Cosmetically, this disc brake roadster has an impressively straight and original body with wonderfully executed paint work in DB 274 light green metallic. The upholstery work compliments the condition and color of the exterior cosmetics having been done correctly in light tan leather with tan carpets.
All of the chrome was redone to show quality standards and remains in excellent condition. Whether by choice or simply due to how easy a life this 300SL has led, and further testament to the exacting original condition of this long term one owner car prior to restoration, the gaps and fits all have a very true to original feel, thus very tidy and even throughout.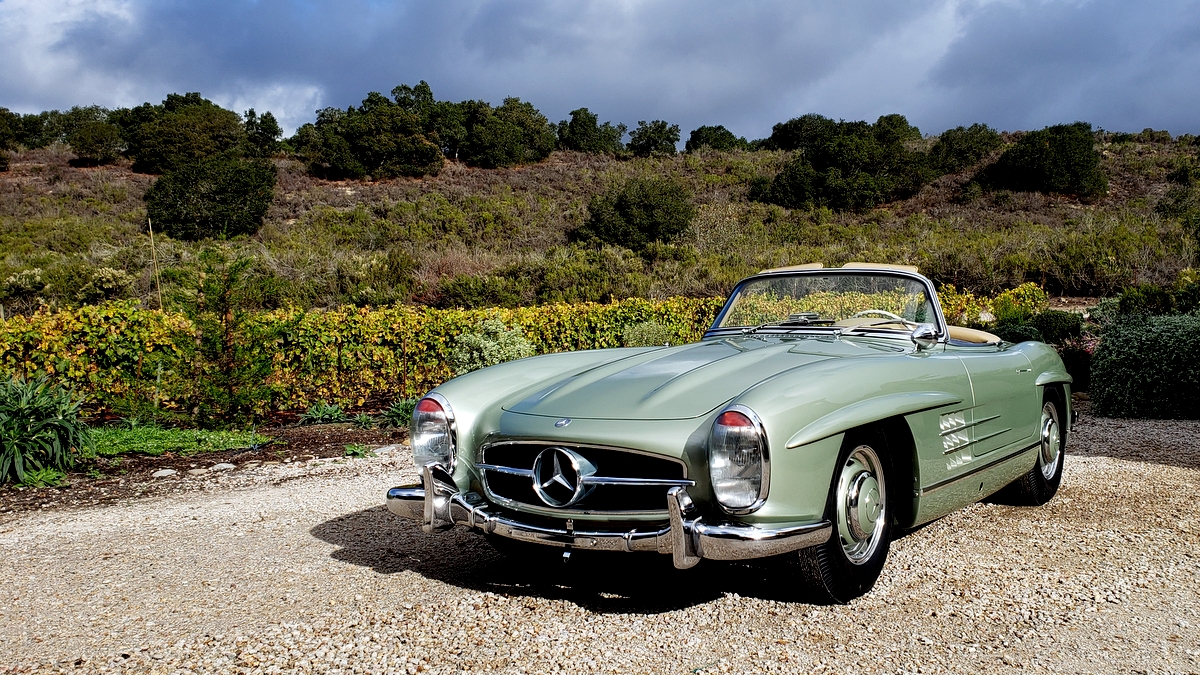 During the restoration, the car was fitted and equipped with desirable European headlights which help to round out this beautifully executed disc brake 300SL Roadster. In early 2019, Scott Grundfor Company performed a full mechanical rebuild of the engine for a superb running 300SL along with performing a thorough sorting regimen to guarantee an exceptional capacity for future touring use and fitting adjustments geared for show.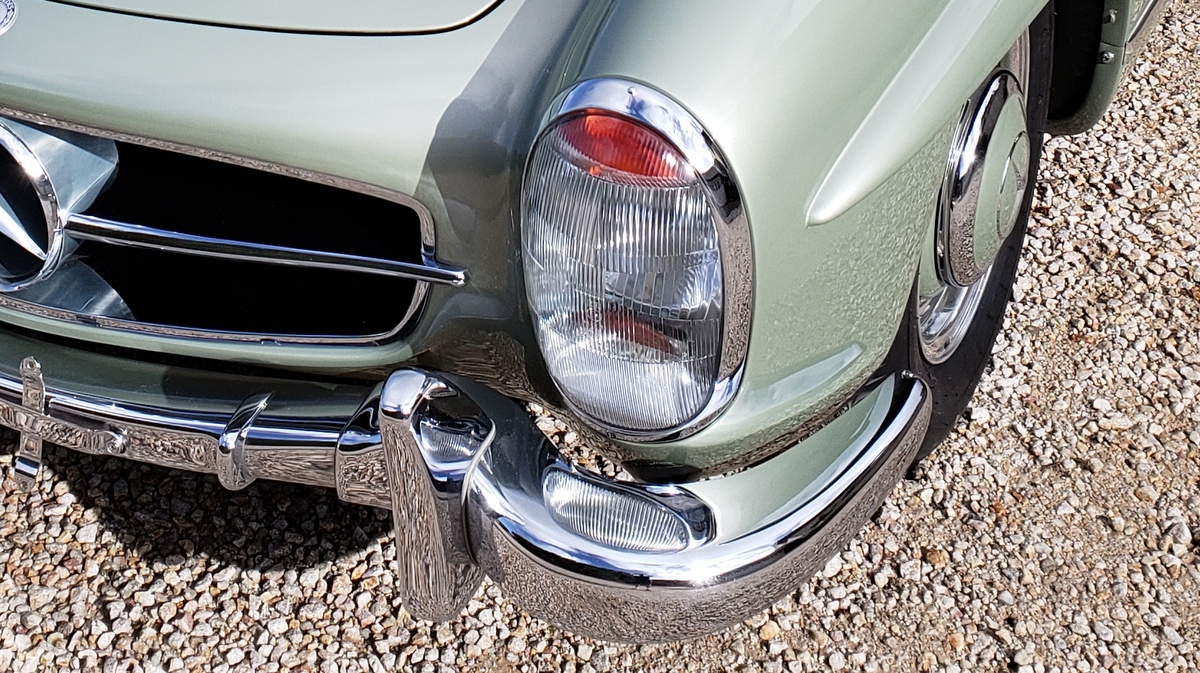 In November of 2018, Scott Grundfor Company performed a full PPI of this car and confirmed the comprehensive qualities of the restoration work performed from a cosmetic and mechanical standpoint. The chassis, body and engine numbers all match the data card for this Mercedes, as do the rear axle, transmission king pins and steering box. The chassis, body and engine stampings all remain undisturbed as original. Further to the chassis, body and engine proper, there are no signs of accidents, damage or rust at any point in the car's history as verified by multiple 300SL expert restorers. The build date for the car is 3/30/1961 and it is an original US delivery. The car was originally painted in a relatively rare two tone paint scheme with the body painted DB 534 red while the hard top and wheel covers were painted DB 040 black with a 953 black leather interior.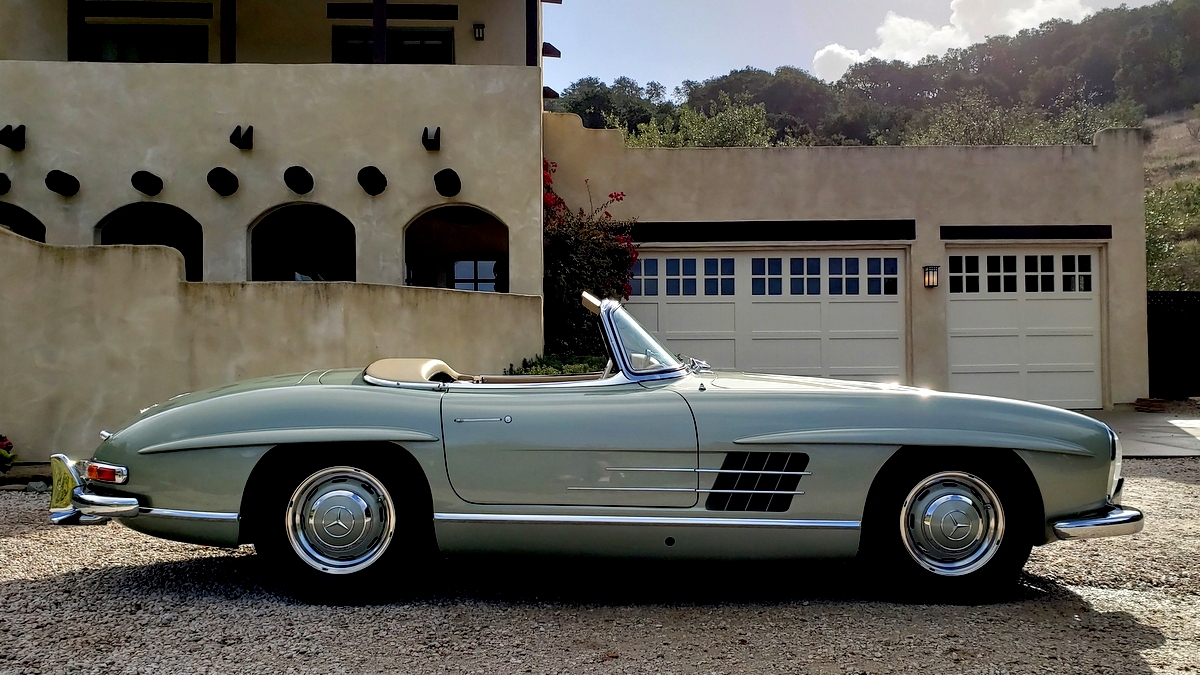 Of the 1,858 300SL Roadsters made between 1957 and 1963, only 268 were delivered with iron block engines and disc brakes. This particular option set is considered by most 300SL experts as the most reliable and desirable for driving reliability and touring.