This matching numbers, late production rack-and-pinion Shelby Cobra 289 has been comprehensively restored and comes dressed in its factory original colors of red over black leather interior. CSX 2328 is an outstanding example of the Cobra 289 and an opportunity for show or driving enjoyment for any discerning collector



Asking Price: $1,075,000
According to the Shelby American World Registry and original documentation that accompanies the car, Mr. Dodge Olmstead purchased this Cobra 289 on October 29th, 1964 from Cherner Motor Company in Washington, DC. As the copy of the original invoice states, the Roadster was sold with a healthy option set, including white sidewall tires, a luggage rack, wind wings, seatbelts, a radio, and an external rearview mirror, totaling $5791.75. Mr. Olmstead kept his red Cobra for about two years, before trading it in February of 1966 for a 427 Cobra, CSX3173, through Archway Motors in Baltimore, Maryland. The next owner, Army Lieutenant Robert Whittacker, brought CSX2328 to Florida and painted the car and over the top metallic green. Then, prior to 1972, the car was acquired by Michigander Ray Angus, who chose silver as the new color for this Cobra.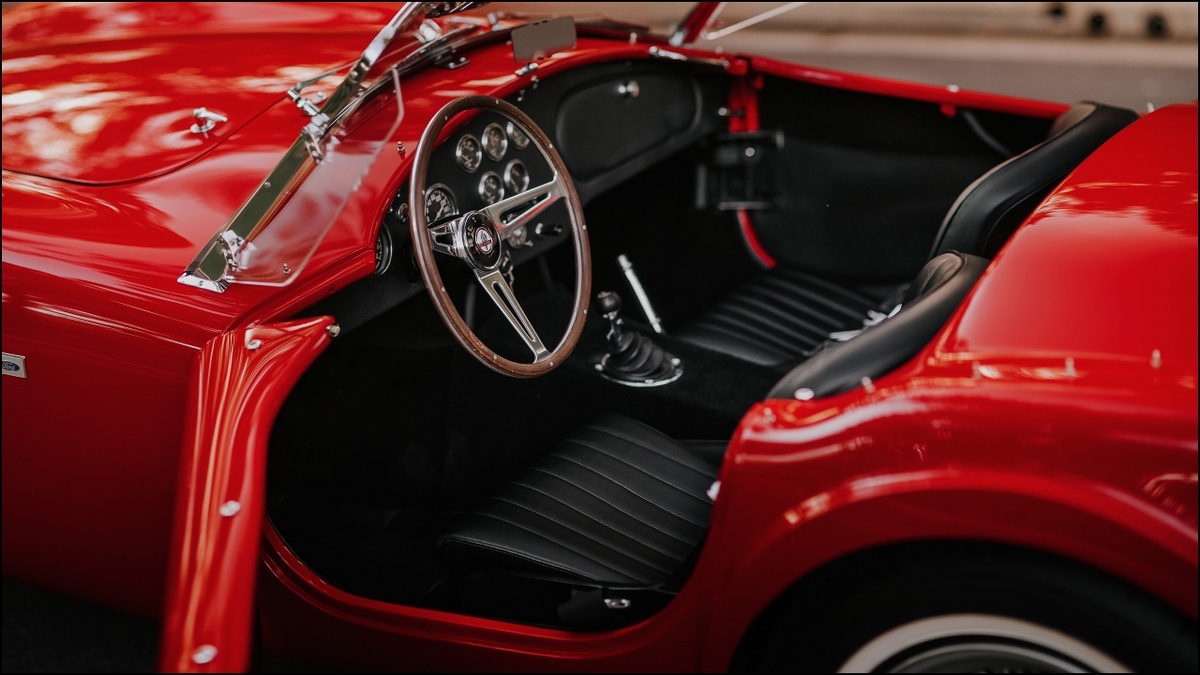 In the spring of 1974, noted Cobra expert and restorer Bill Kemper acquired this Shelby and returned it to its original red paintwork. In 1986, Mr. Seymour Levin acquired well care for and largely original Shelby Cobra. For 24 years, he housed it in his collection in Pennsylvania, before finally parting with it in 2010. That year, this car was given a mechanical refresh, before being sold to another enthusiast. When the owner prior to the current purchased CSX2328, the decision was made to restore the exceptionally authentic Cobra to its "as delivered" glory. Prior to restoration it was noted and recorded in photographs that CSX2328 was in largely original condition, with no signs of damage or misuse.
Today, the original drivetrain of CSX2328 performs flawlessly in concert with its rebuilt suspension and braking systems, offering an impressive overall driving experience. Being a late production 289, it is equipped with an impressive array of options including robust rack and pinion steering, factory side vents, Ford electrics with Stewart Warner gauges; a combination considered the most desirable of all 289 Cobras.
Given the extent of the restoration, this car presents beautifully throughout. The original aluminum body is notably straight and the vibrant red paintwork envelops the curvy lines in elegant fashion. The exterior is accentuated by the car's original accessories, including an external rear view mirror, wind wings, wire wheels, front bumper, and white sidewall tires.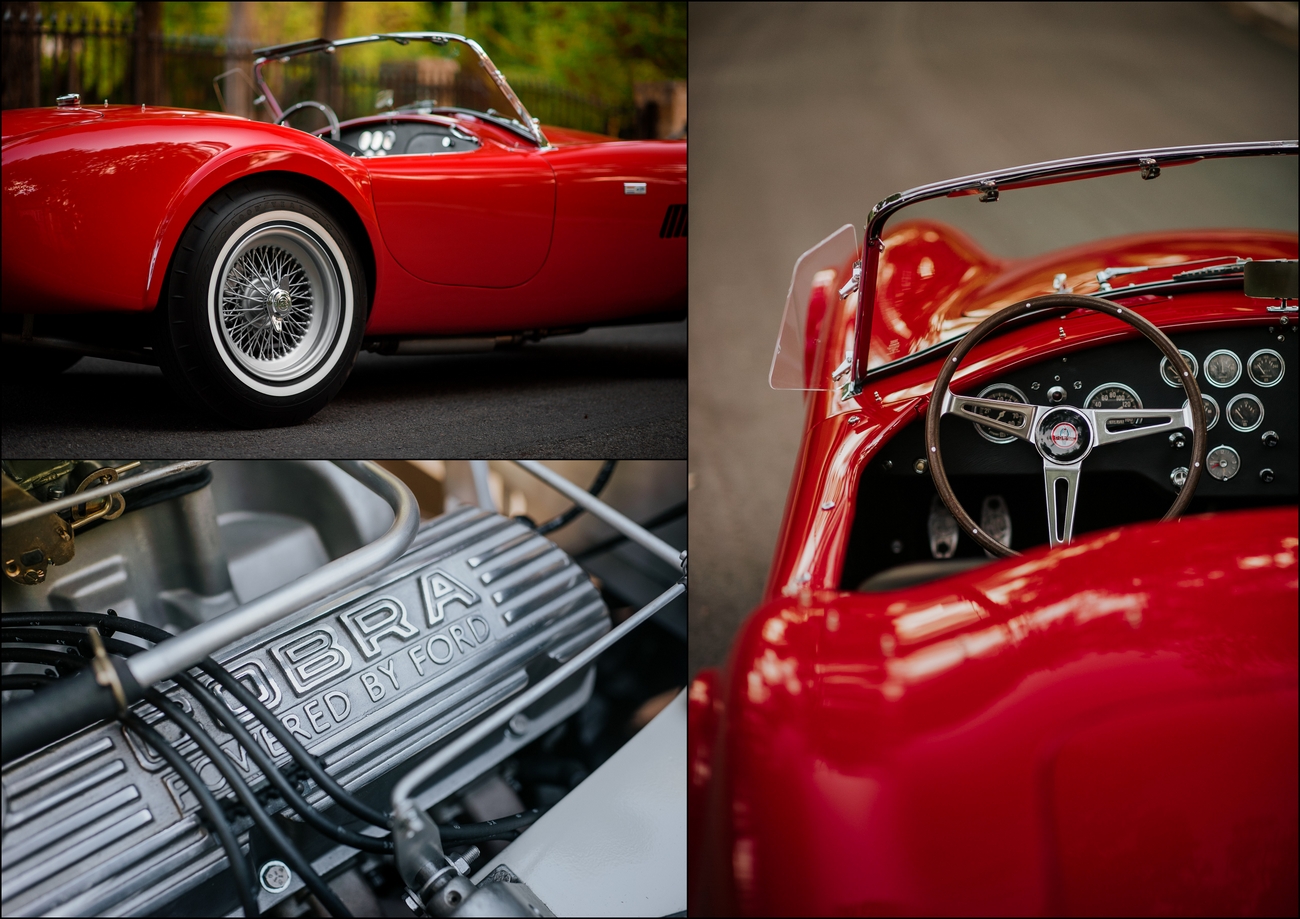 This 1965 289 Shelby is a numbers-matching example of the iconic Cobra, complete with an extensive history file including: a picture of the car brand new with its original owner in the summer of 1965, the Shelby American order sheet specific to this car, the original customer copy of the bill of sale, the canceled check for payment in full, the original factory brochure, the factory invoices, photos of the car prior/during restoration and is noted in the Shelby American World Registry.