Finished in its original colors of 906 gray-blue over blue leather, this low-mileage "6-9" drives and rides exceptionally as Mercedes-Benz' flagship performance luxury product of the late 1970's
Asking Price: $57,750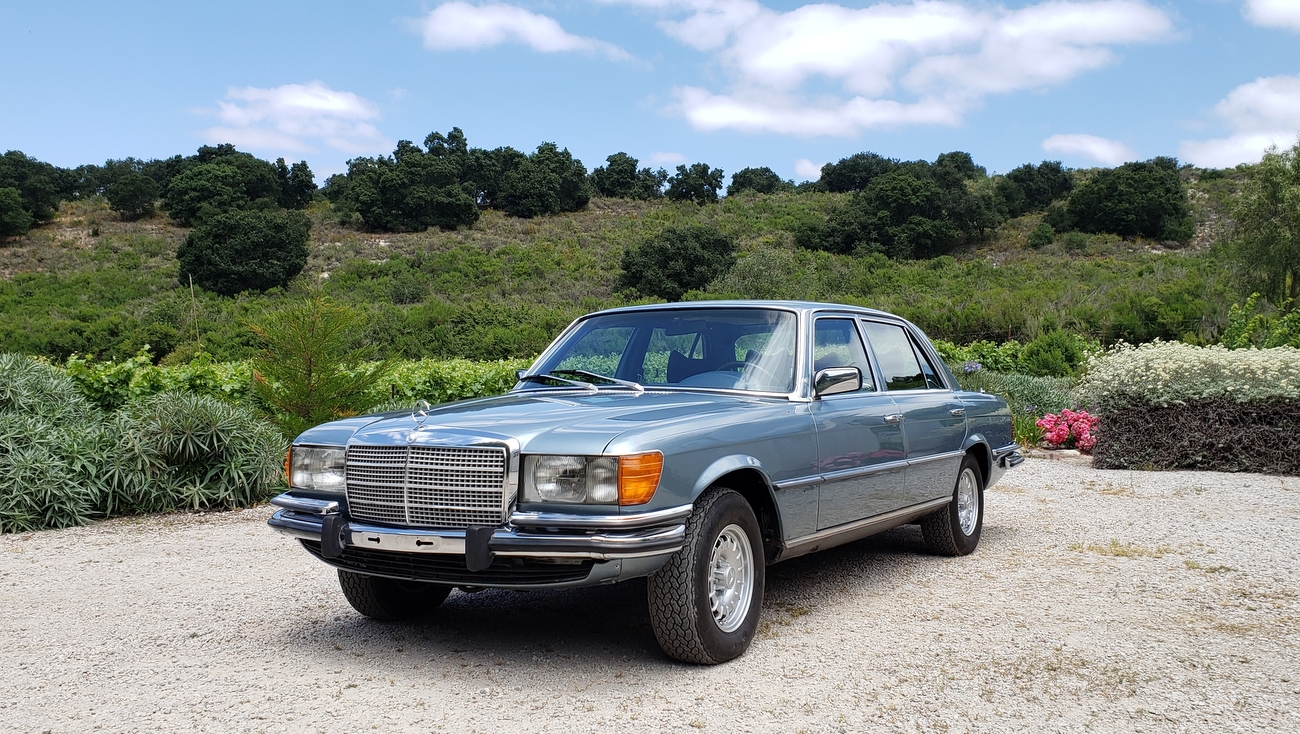 Matching Numbers. Chassis# 116.036-12-004089. Original Colors. 906 Gray-Blue Metallic with Blue Leather Interior. Burled Walnut Wood Trim, 6.9 Litre M-100 Cast Iron V-8 Engine, US Delivery, Euro Headlights, Euro Chrome Bumpers, 4 Wheel Disc Brakes, Center Console Shift Automatic Transmission, Hydropneumatic Suspension, Air Conditioning, Electric Sunroof, Power Windows. Books and Copy of Factory Data Card. 36,791 Miles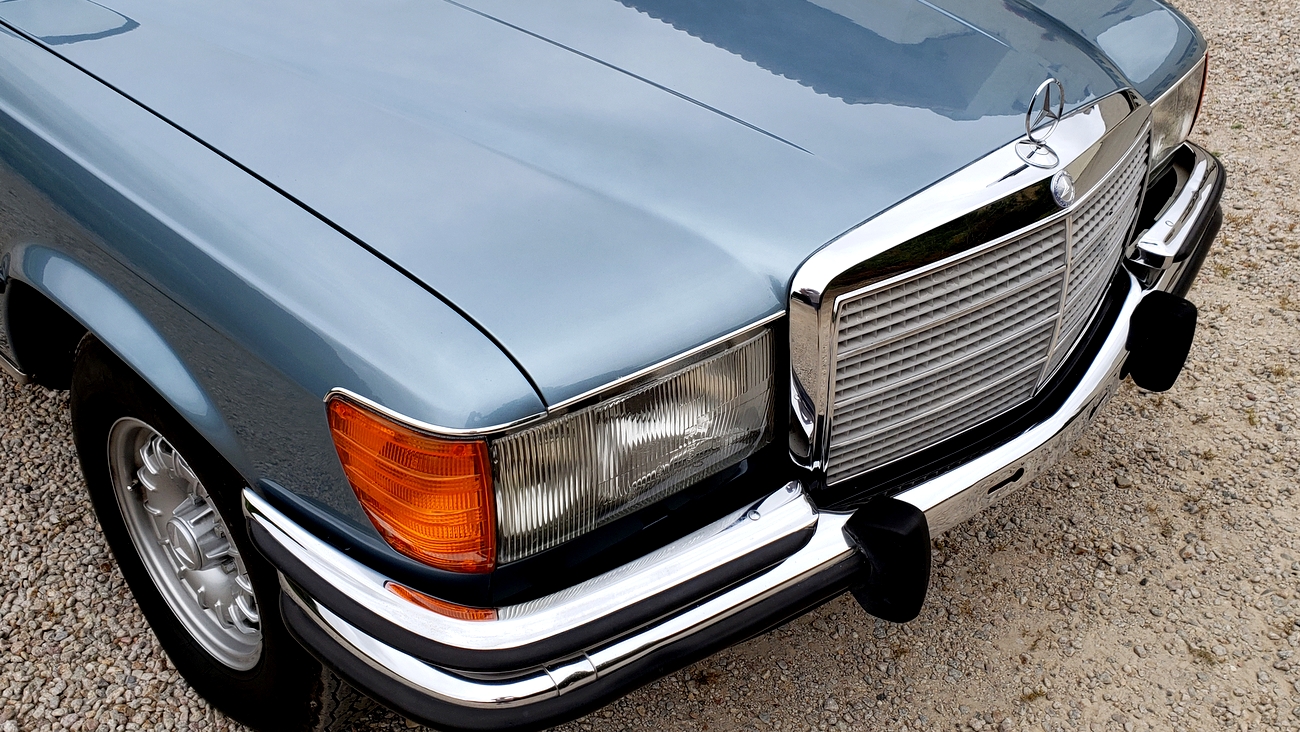 In its era the 450SEL 6.9 was considered the ultimate sedan for performance, luxury and quality. This mighty Mercedes handles like a sports car with a heavy bent on luxury and was rated at a "Porsche killing" 300 horsepower with 405 lbs of torque. In 1978, Car and Driver Magazine noted in jest at a road test that "The CB antenna blows off at 130mph" with a recorded top speed of 152 mph and 0-60 sprints in just 6.8 seconds. These were huge performance numbers for any car in the late 1970′s, let alone for a luxury sedan. Known simply as the "6-9", this Mercedes features a powerful 6.9 liter fuel injected M100 V8 engine, 3-speed automatic transmission and
a groundbreaking hydropneumatic suspension providing for the most impressive of luxury rides.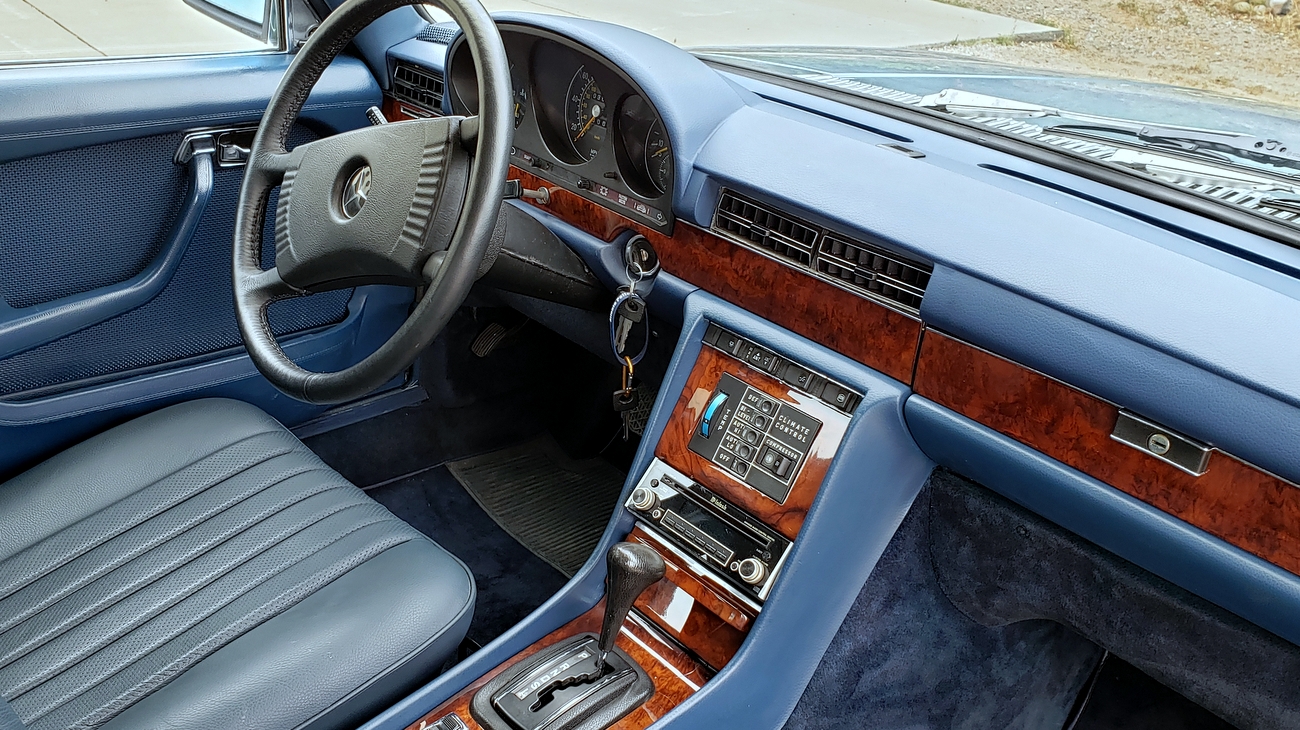 Originally a US delivered car, the first owner of record of this 6.9 Mercedes is Roger D. Putman of Paris, Tennessee. While uncertain, Mr. Putman may have owned the car from new, though documentation can only confirm his ownership at earliest in 1998. In 2015, James Johnston of Atlanta, Georgia purchased the car from Putman with an odometer reading of 33,648 miles. Of note, the mileage of the car is also documented as of 1991 with an odometer reading of 22,640 miles.
Between 2015 and 2017, under the ownership of Johnston, this 6.9 Mercedes underwent a mechanical and cosmetic refurbishment to bring the car up to the level of high quality driver. The exterior cosmetic work included a bare metal repaint in the original color of 906 gray-blue metallic and exterior trim piece re-chroming as necessary. In addition, new rubber for all of the exterior glass, sunroof and doors was installed. In an effort to improve the aesthetics of the US version 6.9, European headlights and chrome front and rear bumpers have been installed to create the most streamlined appearance possible for the model. Michelin XWX tires have been equipped and the original rims have been refinished to round out a very appealing presence overall.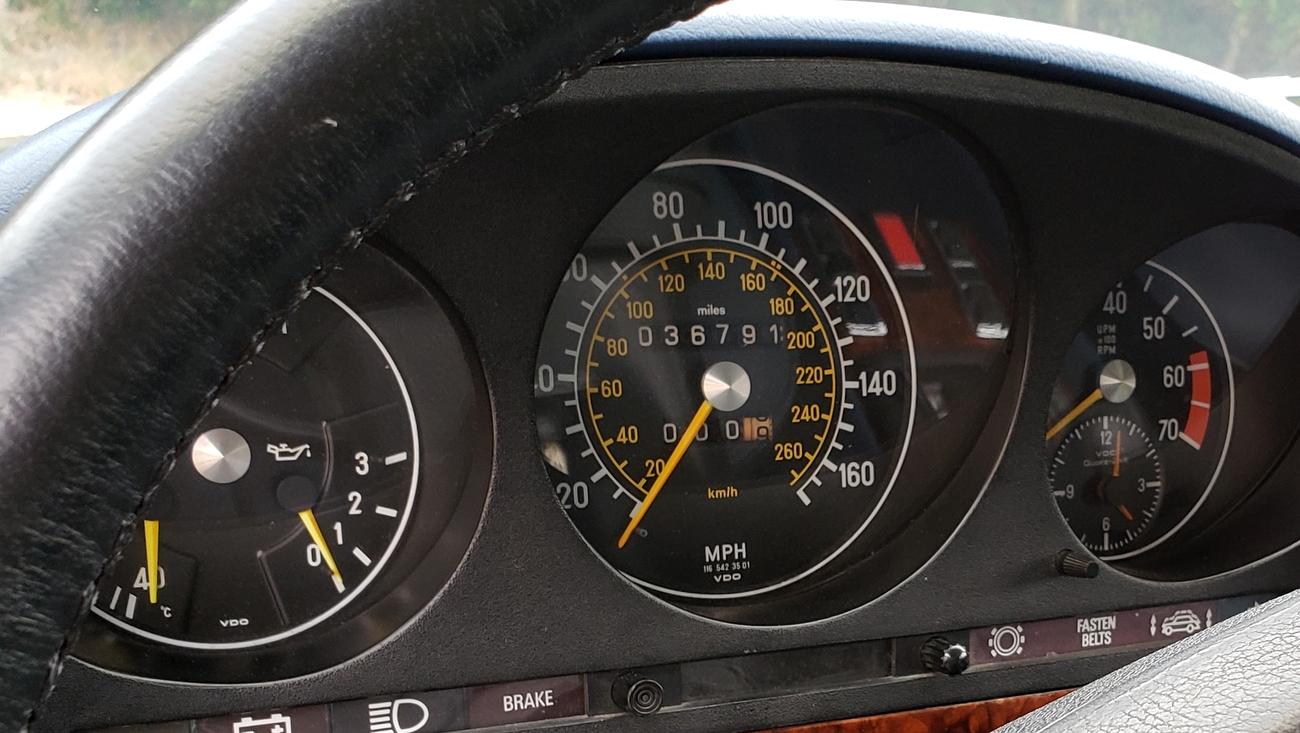 The interior seats have been redone in the original color and in correct blue leather. A new dash has been installed in concert with the refinishing of several of the dash trim pieces. In an effort to upgrade with a touch of modern, a high-end vintage McIntosh MC420 (Circa mid-90's) sound system was installed discretely in the trunk along with McIntosh speakers for a superior sound output. The audio system works with blue tooth for modern phone/ipod operation and is completely hidden in the trunk.
The upgraded radio is the only part of the car that is not stock "correct" and
could be uninstalled. The original radio could be added with little hassle in the future if a pure stock set up were preferred.

Mechanically, this Mercedes performs exceptionally well as a result of work attended to by owner Johnston and subsequent refinement by Scott Grundfor Company. The whole mechanical system of this 6.9 has been gone through to ensure everything functions as it should. Work included fuel tank and fuel system overhaul, exhaust system replacement (from headers back), new fuel distributor, new injectors, new fuel pump filters, water pump etc…Importantly, the hydro-pneumatic suspension performs flawlessly to provide the smoothest of rides with work done including nitrogen bottle replacements and reworking of the leveling valves. The power windows, sun-roof and air conditioning are all performing as delivered and properly.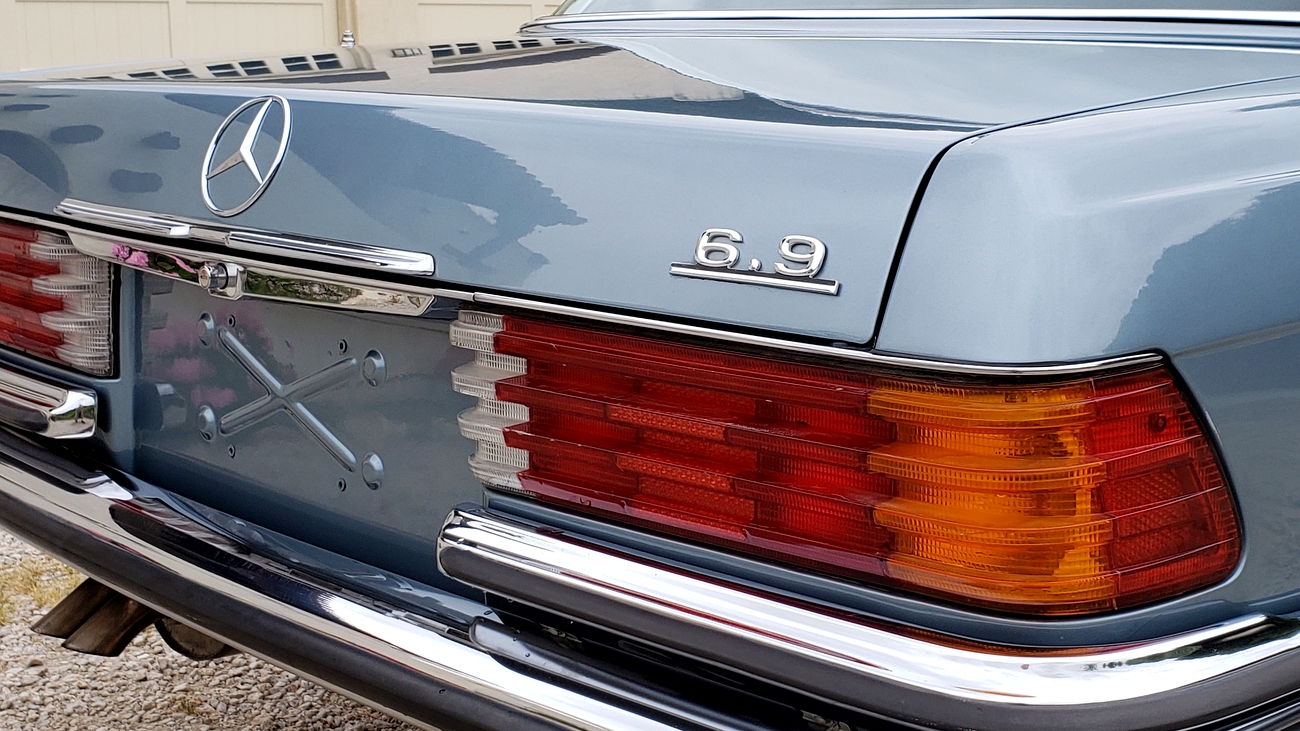 In total, between 2015 and 2019, a heavy investment of over $35,000 has been put into this Mercedes to make it a powerful luxury ride with looks to match performance. Finished in its original colors and having only 36,791 miles from new, this powerhouse "6-9" drives and rides exceptionally well. This late 70's Mercedes-Benz performance luxury product is sure to satisfy as a now-and-again exhilaration or leisurely daily driver for the next owner.
Asking Price: $57,750